This article applies to Windows 2003 and Windows XP, it may apply to other versions of Windows as well, but I have not tested.
After converting a Windows 2003 server to a virtual machine I had some problems. The OS would not boot properly, although I could still boot into "Safe Mode with Command Prompt". Many times this problem is caused by the OS trying to load device drivers for components no longer in the system. Here is a quick tip on how to "remove" devices that are no longer present on your system.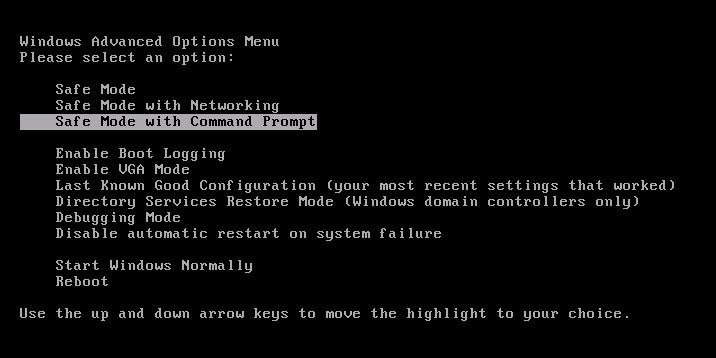 If the "devmgr_show_nonpresent_devices" environment variable is set to "1" when Device Manager is opened it will show devices on the system that are no longer present as well as devices that are currently detected. This feature is documented in Microsoft knowledge base article 315539 http://support.microsoft.com/kb/315539
After booting into the command prompt I ran the following commands:
Microsoft Windows [Version 5.2.3790]
(C) Copyright 1985-2003 Microsoft Corp.

C:\Documents and Settings\Administrator>set devmgr_show_nonpresent_devices=1

C:\Documents and Settings\Administrator>start devmgmt.msc
Enable "Show hidden devices". Although "Show hidden devices" is always available from the "View" menu, it does not show non-present hardware if "devmgr_show_nonpresent_devices" is not set to "1".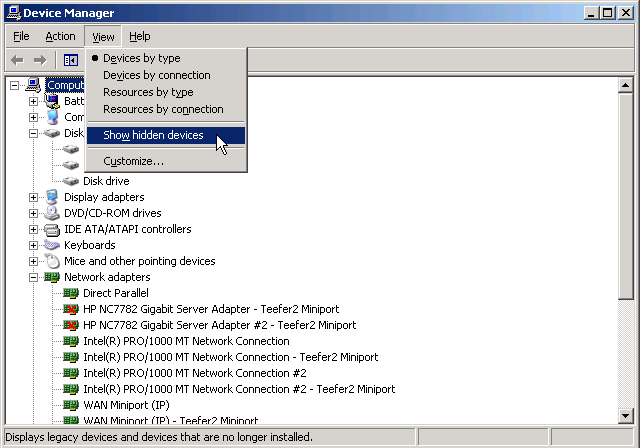 Several items show up now with faded/ghostly versions of the normal item icon. The "HP" SCSI drives listed below are no longer present in the system and can be removed. On my system several network card drivers, some SCSI drivers, a display driver, and other system components that were no longer required were found.