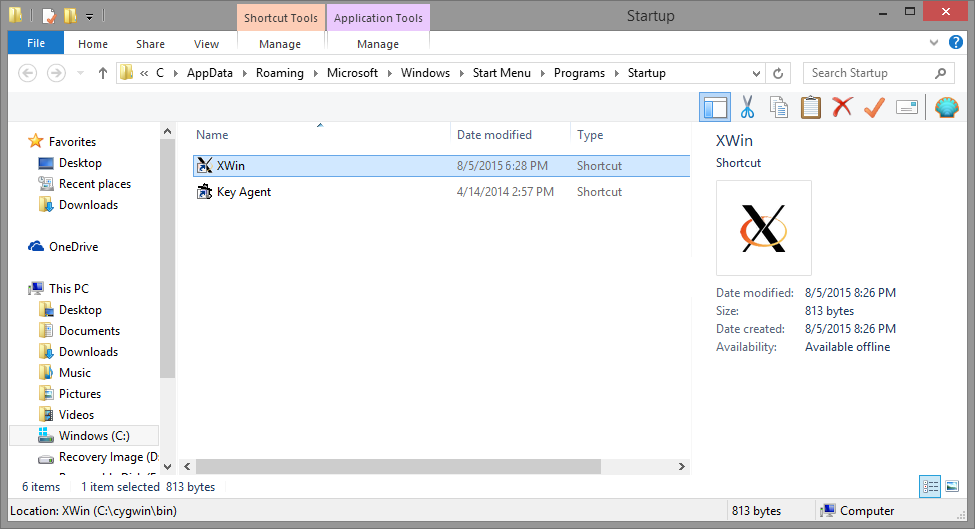 Cygwin/X used to have a nice batch file that started the Cygwin X server without a bash shell, or any other unwanted crap. I'd place a shortcut for it in my "Startup" program group, and life would be good. I could have an X server in the background should I ever need it, and I could ignore it when I didn't need it. It appears through some act of lunacy this method "has been retired". There are some suggested alternatives, which from my [limited] review, seemed to suck. So I decided to do the unrecommended thing and start my Cygwin/X server instance as follows (adjust for your installation path):
C:\cygwin\bin\XWin.exe -multiwindow -clipboard -silent-dup-error -dpi 100
This works, and I'm totally happy with it. Shame they had to make an overly complicated process even harder.