My office at work wasn't feeling very Christmas-like, so I flaked out a little and hatched a plan to address the stark lack of festiveness.
I have a bunch of these old Garmin Nuvi 5000 model GPS displays in my office right now.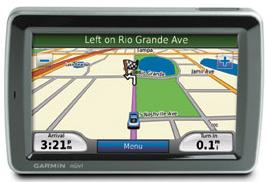 We are replacing our fleet management software and with it our vehicle tracking system.
Both the old and the new system have the ability to connect to Garmin GPS displays via FMI cable in order to push waypoints and information to the driver. Unfortunately the Garmin Nuvi 5000 displays are kind of old at this point, the FMI interface isn't compatible with our new system (hence a pile of GPS screens on my desk). This cable previously wired in to the vehicle accessory power.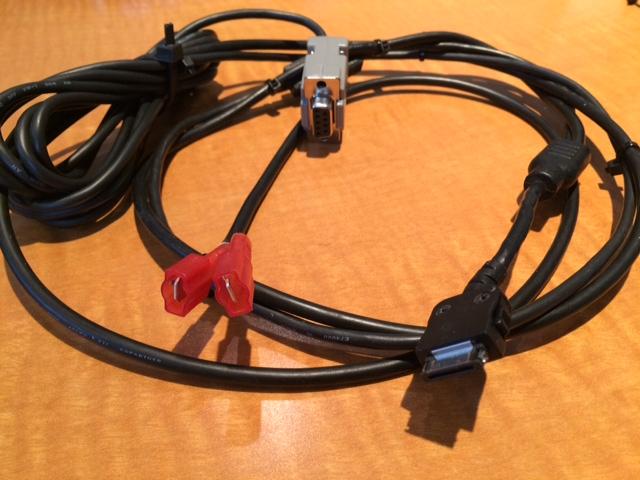 I compiled a pile of useful ingredients.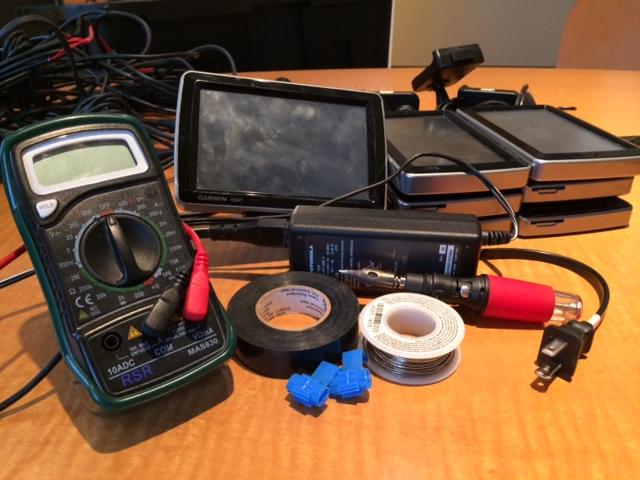 I twisted the power wires of the FMI cables together, soldered it up to some spare wire, and covered it with some shrink tube.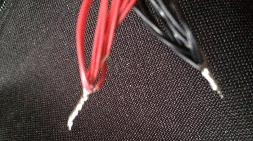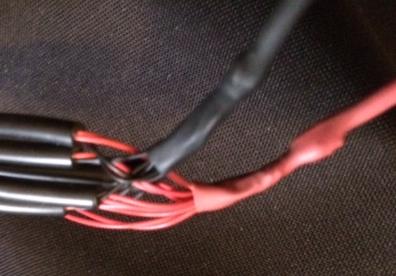 Using the multimeter I measured the current of one of the Garmin displays, it fluctuated a bit as the system booted up and looked for satellites, but it seemed to stay pretty well under 150mA. I ended up using 6 Garmins, so figure maybe 900mA, add some buffer room, and I decided that this 12 volt DC 2 Amp power supply would be a good donor.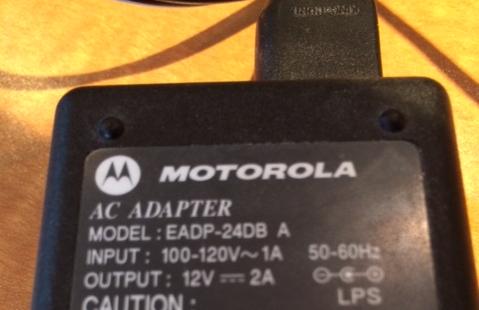 The whole time I had Garmin's commerical jingles stuck in my head.

Peace & Joy